2023 Competition
There is a children's drawing competition being run for Beaconsfield Festival of lights with Ashington Page Estate Agents.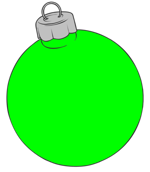 Please download the attached PDF, get your child to colour in the bauble. The theme of the colouring should be green but can be decorated with anything Christmas related, such as ivy or geometric shapes etc. Green can also be a sustainable theme.
Cut out the bauble, then please write the child's full name, age and parent's telephone number on the reverse of the bauble. Please deliver it, un-folded, to Ashington Page at 4 Burkes Parade, Beaconsfield HP9 1NN by 8am on Sunday 3rd December.
A selection of entries will be displayed in the windows of Ashington Page during the week of Festival Of Lights.
There will be a small prize for the best entry. The competition is open to all children under 13 years old.
Competition PDF: ChristmasBauble.pdf